MADE IN FRANCE AND PROMOTED WORDLWIDE
VIRAX has established its reputation as a reference tool manufacturer for pipe maintenance and installation professionals. Both in luid and gas applications, for almost a century! With more than 2,500 products in its catalogue and over 10,000 references produced, VIRAX is currently the leader in France and number 4 in the European market.
Over 70% of our product range is industrialised in our 20,000 m² plant in Champagne region. As our tools are often used in harsh conditions, we build them to last using premium materials and the best industrial solutions available.
On this basis, we are comfortable to offer a 2 year warranty on all Virax products.
Our history
1920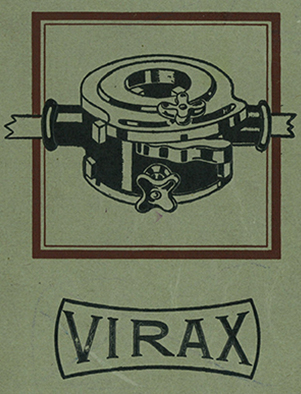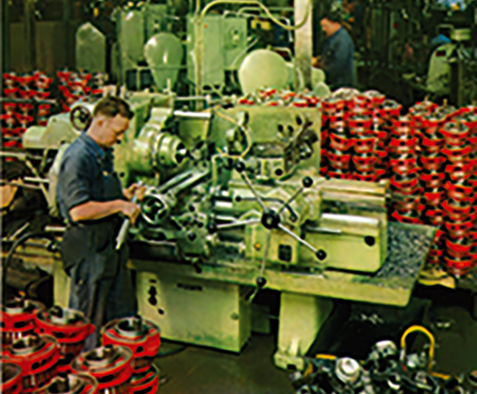 Virax was formed with the famous "Virax threader", the threader that "Turns around the Axis".
On February 8, 1920, Alfred LANG and André METIVIER founded the METIVIER-LANG establishments. The factory is then a craft workshop located in Gentilly, which manufactures the first VIRAX dies, which "turn around the axis"! The production will be first sold on the French market, then, from 1923, on the export market. To meet growing demand, the factory was transferred to larger premises in Villemomble.
1964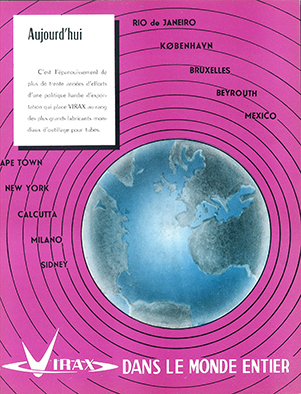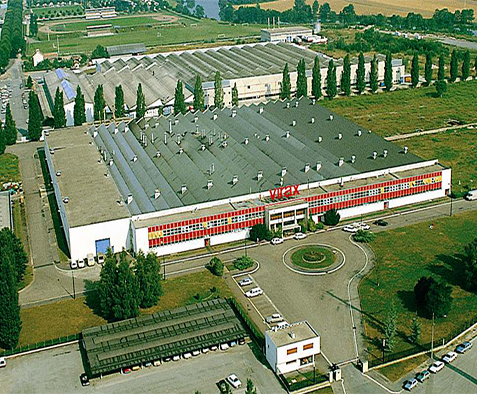 Conquering foreign markets thanks to VIRAX threaders. VIRAX operates in over 42 countries - Relocation to Epernay (51), in the French region of La Marne.
The sectors are conquering foreign markets, as far away as Japan! The factory's surface area no longer allows it to respond to the growing order book. In 1964, VIRAX moved to Epernay, in the Champagne region of France, transferring the head office, administrative and sales departments and production facilities. This new plant now covers 25,000 m² on more than 9 hectares of land.
1997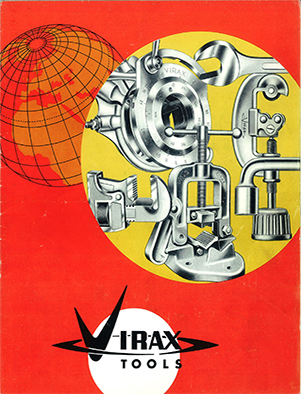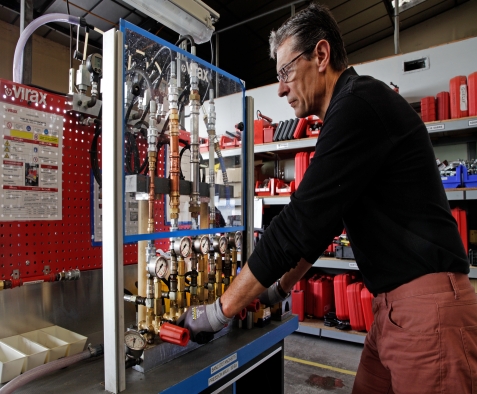 ISO 9001 and ISO 14001 certifications.
As a major recognition of VIRAX's French industrial know-how and its concern to provide reliable products to its users, the ISO 9001 quality certification was awarded to the Epernay production site in 1997. This was followed by ISO 14001 certification for its environmental management system, and finally OHSAS 18001 / ISO 45001 certification for its health and safety management system.
2015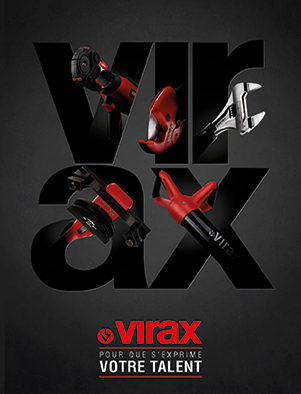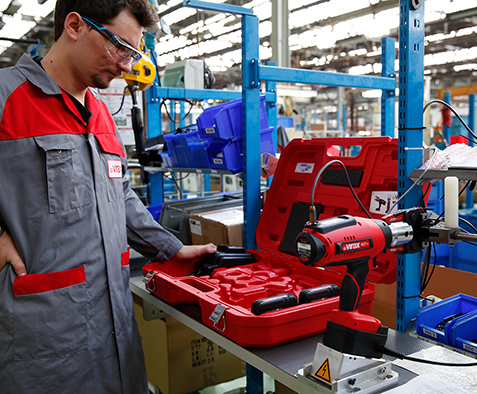 New M21+ Electro-mechanical Press Fitting Machine, VIRAX officially on Facebook, Instagram, Twitter, YouTube and Google+. VIRAX follows and matches technological developments including communication changes.
As it has always done for its different ranges, VIRAX decided in 2015 to technologically resize the M20+ crimping machine, and launched the M21+, to provide its users with more crimping solutions and greater ease of use. It is also an opportunity to be even closer to its users, by launching on social networks.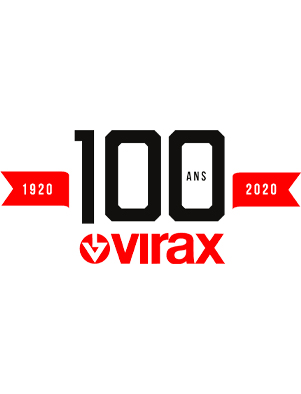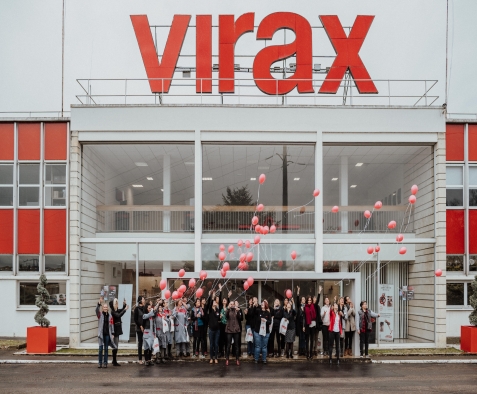 VIRAX celebrates its 100th anniversary !
In 2020, the company is very proud to blow out its 100 candles, a symbol of its longevity and the strength of "Made in France" in Epernay. But it is above all the loyalty of our users that we must thank, and for which we will continue to think every day about the solutions we can offer them so that "they make the most of their talent"!