New : bending machine Eurostem III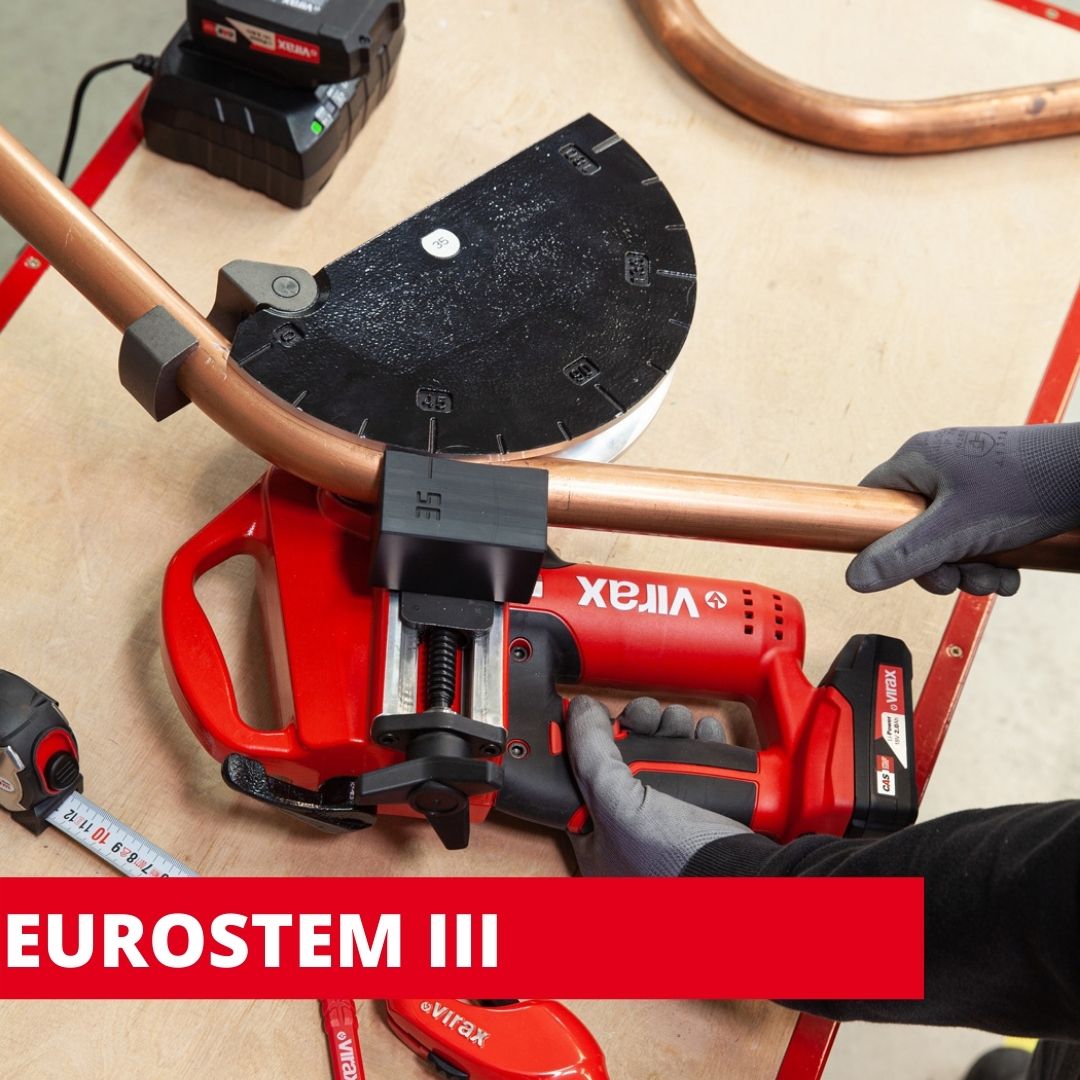 New : bending machine Eurostem III
Discover the new generation of CAS energised bending machine : the EUROSTEM III
BENDS THAT ARE AS CLOSE AS POSSIBLE TO THE CONSTRAINTS OF YOUR SITE:
Thanks to the shapes with articulated hooks (exclusive to Virax), the most compact elbow-in-elbow bends on the market can be made.
THE ASSURANCE OF QUALITY BENDS :
Precise tightening of the tube by worm screw, the tube is correctly maintained and minimizes the formation of folds.
NO MORE FEAR OF RUNNING OUT OF BATTERY, THANKS TO THE CASE REVOLUTION:
You can swap the VIRAX CAS battery with over 300 products from the 30 CAS alliance partner brands! A state-of-the-art technology, developed by the METABO specialist: fast and secure ventilated charging, durability and reliability over time, even in prolonged storage, reading of the charge level on the battery.