New : 20Kn crimping machines M2X L2X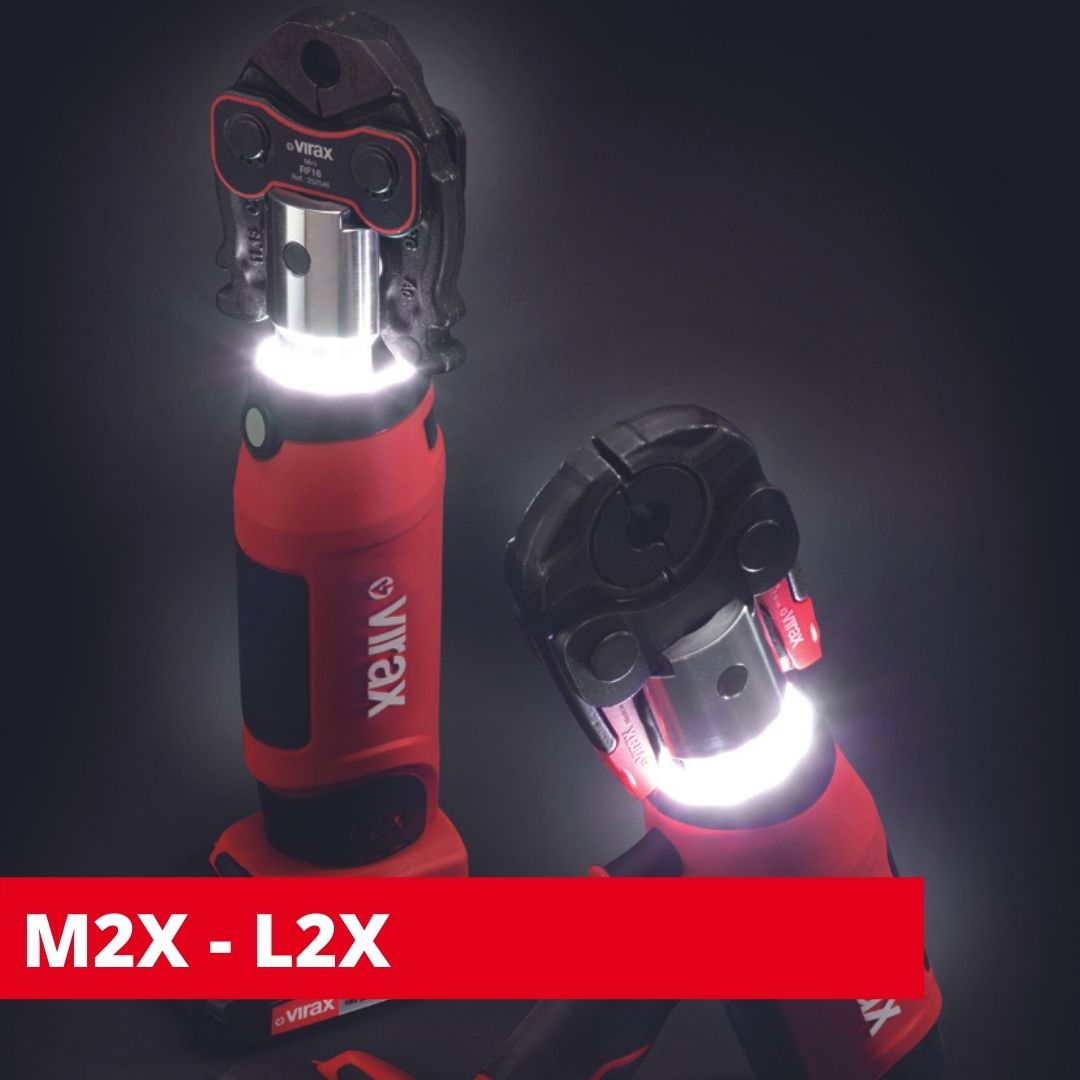 New : 20Kn crimping machines M2X L2X
Discover the new generation of Virax M2X and L2X pressing machines: for illuminated and controlled crimping!
2 FORMATS FOR ALL YOUR PRESSINGS:
- M2X: unrivalled grip and handling!
- L2X: ideal for hard-to-reach places!
WORK WITHOUT FATIGUE: only 2.1 kg with battery.
ILLUMINATED CRIMPS: ILLUMINATED LED RING
It lights up your working area at 360° and turns green if your crimping cycle is correct!
NO MORE FEAR OF RUNNING OUT OF BATTERY, THANKS TO THE CAS REVOLUTION:
You can swap the VIRAX CAS battery with more than 300 products from the 30 partner brands of the CAS alliance! State-of-the-art technology, developed by the specialist METABO: fast and safe ventilated charging, durability and reliability over time, even in prolonged storage, reading the charge level on the battery.
STAY INFORMED: the VIR-APP application (via Bluetooth) allows you to read the number of crimps made, find out about the next maintenance, customise your machine, send a job report to customers.